Celebrating Easter Late With The Dead
Author: Faris Nejad
For most people, cemeteries are sad, depressing places. At least this is how I felt before the Sunday after Easter, when I visited the cemetery of one Greece's northern villages, Alonia, there is a large Pontian population.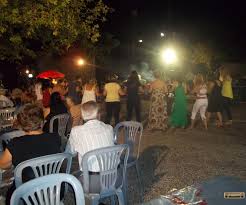 I was invited to have a drink with the dead and celebrate the life of people I had never met. I was to experience the Easter festivities for the deceased of the Pontian Greeks. The term Pontian, which comes from the ancient Greek word Pontos - meaning the sea - is generally used to describe the Greek minorities who lived around the Black Sea for centuries and have been repatriating to Greece since the late 1980s.
Greek they may all be, repatriated and integrated they mostly are, but with them they have brought their own unique culture, meticulously moulded and crystallised through centuries, each act backed by historical significance, each ritual telling a story.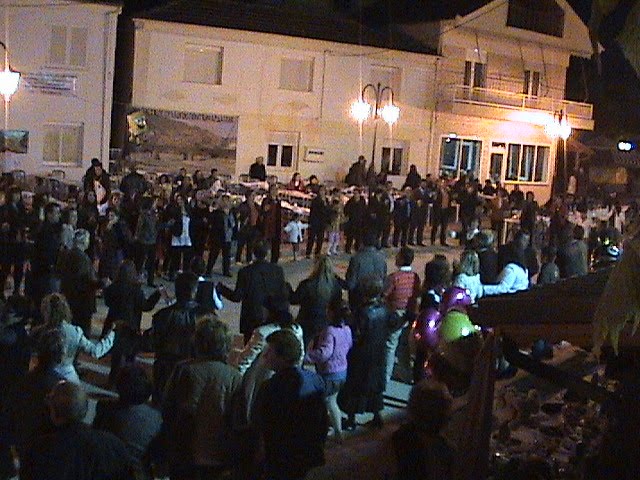 "Pinika, our grandmother, had a great voice when she sang. It made our toughest man cry, " said a young woman as she poured some of her homemade red wine onto the grave. An old man, standing on the next grave with a mouth full of food and a glass of vodka clutched in his hand, shouted, "And that is not because she had a bad voice!" He burst into laughter, prompting almost everyone standing on both graves to laugh.
Then it was his turn to step on Pinika's grave and pour some of his vodka on it and say, "God bless her soul, may the soil on her body be light." He walked to the large makeshift table of Pinika's family and helped himself to some food and refilled his glass again, pouring some drink on the grave after each sip. He then made room for the other people arriving from neighbouring graves, each ready to tell a story about Pinika's life.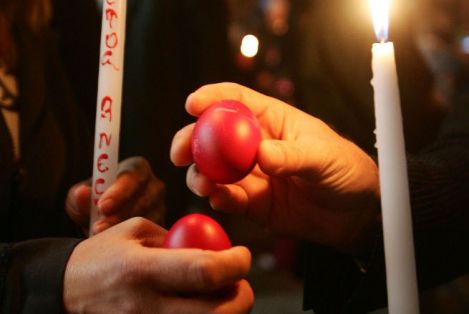 There was an outburst of joy at the other side of the cemetery when a group of young people and kids arrived. "Christ has risen," they shouted. I was dragged by friends over the graves to reach the grave where the newcomers were. They were apparently distant cousins of my friends and had come to celebrate Easter with their dead uncle. Every time we passed by a grave on our way, we were stopped by the group of people gathered there and offered a drink and some food. Although I did not see any whole lambs roasting, the spread at each grave was enormous and rich with traditional foods from the Pontus area on the Black Sea, Georgia, Russia and Turkey.
By the time we reached the young group, I had gathered enough courage to ask some questions about this ritual. Well, it was either courage or the assortment of homemade wines I had imbibed over each grave that made me ask: "But why do you celebrate Easter with the dead?"
A chilling silence filled the air. I felt a creepy tapping on my back and turned around. A wrinkled old man in a crisply ironed suit looked into my eyes and said, "Because in this country there are no taxes for celebrating with the dead." I was relieved to hear everyone burst into laughter again.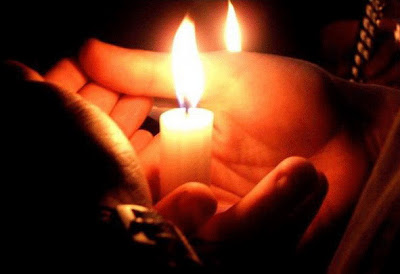 A young man then added, "And they are trying to teach us to do the same thing for them when they die." There was more laughter before other explanations were thrown into the air by people gathered around their tables of food on each grave. One old woman explained, "We were not allowed to celebrate Easter under communism - no church, no priest - so we went to the cemetery." She was interrupted by a man who shouted, "Come on, we kept our religion no matter what!"
"My father told me that celebrating Christ's resurrection with those who have passed away was common in Greece a long time ago and that this has changed. But we kept this tradition alive in Georgia and have now brought it back," explained a young girl as she placed two decorated Easter eggs on a grave Another young man noted, "After Christ's resurrection, all dead Christians are resurrected and today is their day - the Sunday after Easter."
An old lady's voice was muted by cries of Christos anesti (Christ has risen) coming from scores of people exiting a rented minibus, each carrying food and drinks.
Cemeteries are places where everything usually ends. In this cemetery, I began to understand resourcefulness. Except for the wine that was washed over the graves of their lost, loved ones, I was introduced to a community that does not waste a thing. What a resourceful way to waste good wine! Happy belated Easter, Pontian Greeks!